Atomized Magnesium Powders
Luxfer Magtech manufactures Atomized Magnesium Powders for a wide range of applications including signal flares, fireworks, military illuminating and infrared countermeasure (IRCM) flares, propellants and powder metallurgy.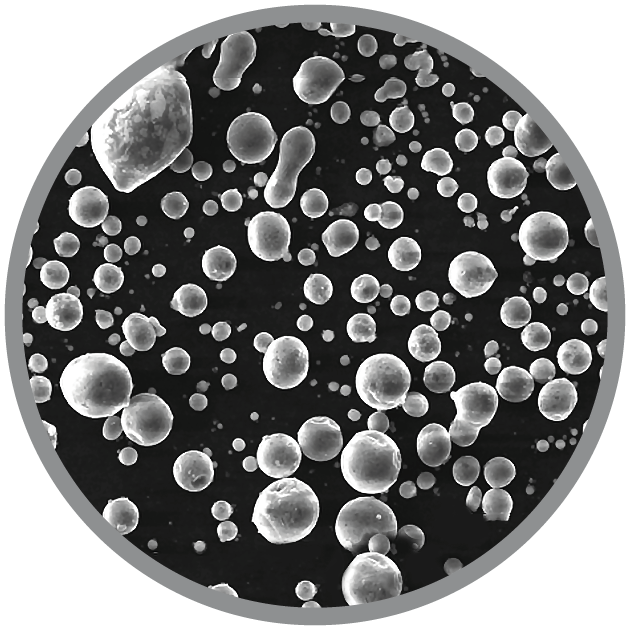 Description
Atomized powder is manufactured by melting minimum 99.8% purity magnesium and spraying the molten metal under the protection of an inert atmosphere. A spherical powder is produced, which is then screened and blended to customer specifications. 
Standard 99.8% Mg purity
Wide range of particle sizes
Tight size control
Specifications
Atomized magnesium powders can be manufactured to the following military specifications:
MIL-M-382 (MIL-DTL-382) / Gran 1-Gran 18
MIL-P-14067 (MIL-DTL-14067)
Defence Standard 13-130
About
Spherical Shape
Spherical shape provides a consistent surface area per unit mass, which results in a more consistent reaction.
Superior Flow Characteristics
Superior flow characteristics enable high percentages of atomized powder to be mixed with other materials and still retain good flowability and low viscosities.
Superior Flow Control
Superior flow control is achieved with the uniform spherical shape of atomized powders.
Higher Density
Higher density reduces the size and tare weight of shipping containers.
Increased Safety
Increased safety is the result of smaller quantities of entrapped fine dust.
Atomized Magnesium-Alloy Powders
Luxfer Magtech offers a range of inert gas atomized Elektron® MAP+ powders for use across a broad spectrum of additive manufacturing technologies, including selective laser sintering, direct metal laser sintering, electron beam melting, direct metal deposition, laser engineered net shapes, and cold spray deposition. We also produce inert gas atomized Elektron® MAP powders that can be consolidated via a variety of traditional powder metallurgy (PM) techniques, including powder forging, powder extrusion, hot isostatic pressing (HIP), cold isostatic pressing (CIP), and equal channel angular extrusion (ECAE).