M295 Decontamination Kit
The M295 Decontamination Kit is used to decontaminate equipment.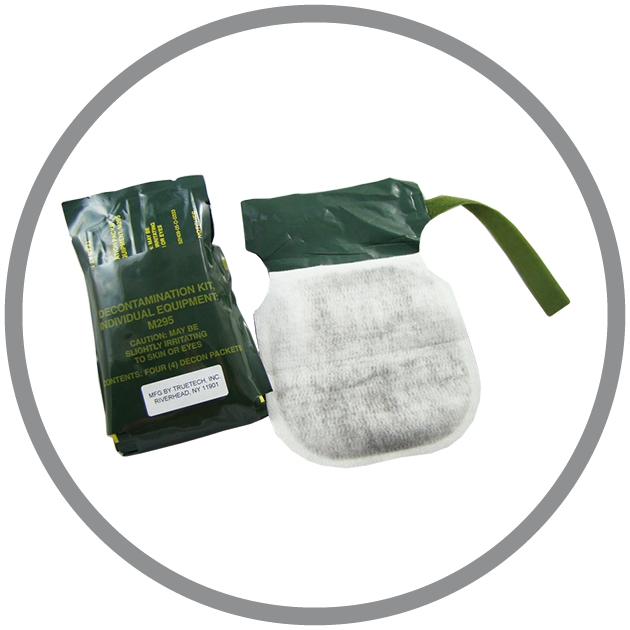 Description
The M295 is a mitt that fits over the hand and allows for decontamination of an individual's equipment.
The M295 4-Pack kit consists of four (4) decontamination mitts. They are sealed in soft-pack pouches. Each kit can decontaminate two complete individual equipment operations.
Each mitt is filled with an Alumina based sorbent and sealed within a waterproof protective package. Each case includes twenty (20) M295 kits.
Use
Running the mitt over a contaminated surface physically removes and absorbs liquid chemical agents that might be present. There are no long term or harmful side effects from using M295.
M295 can be purchased in a kit of four mitts, or by the case. Each case has 20 kits of four mitts.
NSN#: 6850-01-357-8456