Here at Luxfer Magtech, we are continually innovating to look at how we can develop high-quality products that safeguard and protect people every day. In 1990, we worked with the US Military to design a 'heater bag' that could heat a single ration without the need for electricity, gas or flame. Since then, we've supplied more than two billion units to customers around the world.
Here we find out a little bit more about how Flameless Ration Heaters work.
How does it work?
The Flameless Ration Heater provides the ability to enjoy a hot meal in any challenging environment, helping to sustain and protect life. It is essentially a customizable outer bag with a heater pad inside it. The heater pad mesh contains magnesium alloy that when activated, either with water or saline, starts a chemical exothermic reaction that produces heat.
Once the end user has placed their Meal Ready to Eat (MRE) or commercial food pouch on the heater pad and activated it, they would generally be able to enjoy a hot meal within about 10-12 minutes. This short video for our HeaterMeals range will show you how to activate a Flameless Ratio Heater – https://youtu.be/2PHhPXUEt0Q
What are its benefits of the Flameless Ration Heater (FRH) over Hexamine and other solid fuels?
With the Flameless Ration Heater there is no need to start a fire, then boil water, to finally get to the point of heating your ration. It is also a lighter product and does not require a large water source. It can be used in a vast range of environments and can help sustain life in military situations, humanitarian crises' and in other emergency-related situations.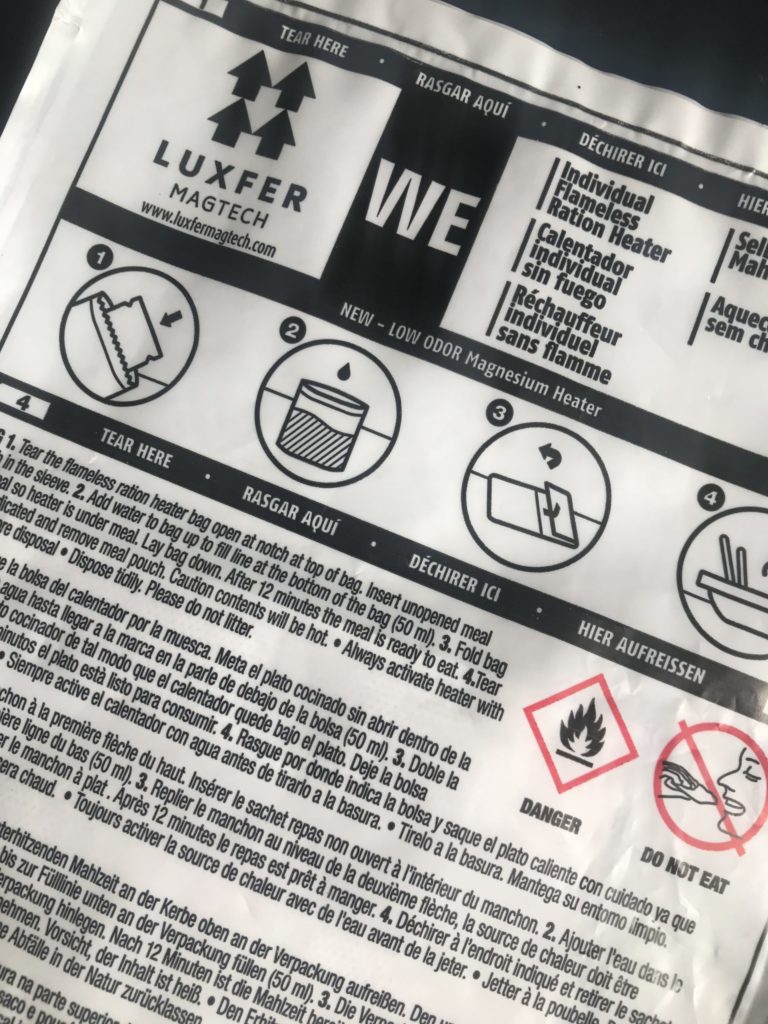 Is the flameless ration heater customizable?
Yes. We can adapt the size of the heater to the size of the ration you are trying to heat, plus outer bag size, tape and glued heater pad options. We also hold stock heaters for smaller volume orders and we can add your branding to any of the products if the quantity is large enough.
Is it safe?
Magnesium is a naturally occurring substance in the body and is therefore a food grade material. It is also non-caustic and non-corrosive. The same cannot be said for the 'copycat' aluminum oxide product that is both dangerous around food and lacks both the shelf life and efficiency of our magnesium-based product.
For more information please view this comparative white paper on how a Magnesium heater performs against the aluminum oxide version.
If you've got any further questions about Flameless Ration Heaters, please do get in touch with one of our team. You can also find out more about these products below.